There are so many stunning fall makeup must haves that we absolutely adore during this time, but these are my top 6 picks. They are perfect to create those fall looks we crave. Bold brows, bold lips and warm smoky eyes are on the menu. These products are in no particular order.
1. My first Fall Essential is the Kylie Cosmetics Burgundy Palette retails for $42.00, this palette is one of my absolute favs, because I believe this one screams FALL VIBES. This palette is filled with all those dark fall colors we love burgundy, red orange, warm brown, copper, etc. and some metallics you can never go wrong with. I've been using this palette everyday! It's truly a must-have this fall.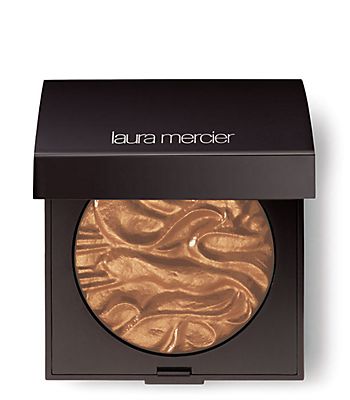 2. Next up, is the Laura Mercier Face Illuminator  this retails for $44, comes in 4 shades and I've currently been rocking the shade called "Seduction". This highlight is super build able, so you have the choice of having that nice subtle glow (which is more me!) or build it up and be completely blinding!
Now for LIP PRODUCTS! Although I'm not a super lip color person these two products I've found to actually like on my skin tone.
3. Another Kylie Cosmetics product, but in the Koko Collection GORG MATTE LIQUID LIPSTICK , retails for $17.00, the shade is a red burgundy wine shade, its extremely pigmented and I've created some cute eye looks from the burgundy palette mentioned above to match this lip color!
4. This lip color is an oldie, but a goodie! The Mac Pro LongWear Lip Creme, in the shade Heart Hangover, retails for about $17.50, unfortunately I did not see this shade on the MAC website anymore, BUT I did find it on amazon which I did link… BACK THE PRODUCT …  It is highly pigmented and a single swipe is enough for a dark maroon color, The best thing about this lipstick is its staying power and of course that beautiful color!
Last, but not least for the FACE, these two products you'll probably see again in my October Favorites post just a heads up!
5. The hype was not for nothing my friends! Since I got this foundation during the fall time I'd like to say this is one of my fall makeup essential the Fenty Beauty Foundation, retailing for $34.00, I'm rocking shade 410 which is currently sold out online and multiple Sephora's nearby by! Definitely was a scavenger hunt to get it, but I did! Best foundation hands down! extremely matte, wonderful coverage, super build able, beautiful finish… the list goes on!!!!
6. To set my beautiful fall look I use the BareMinerals All- Over- Face Loose Powder, retailing for $21.00, this products helps lock in my foundation assuring me my make-up wont be moving all day until I'm READY to take it off.
In the comments below I want to know….
What are your Fall Makeup Essentials? or Do you use any of these product I mentioned above? 
Thanks for reading!